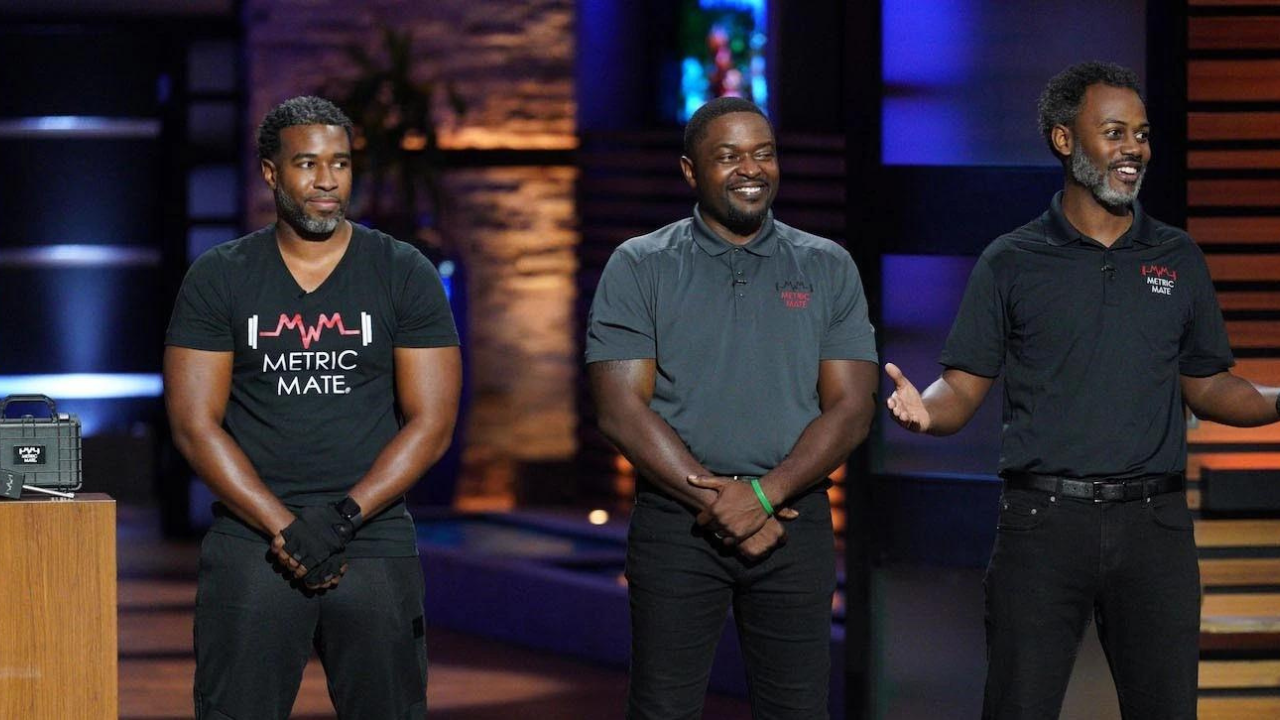 Founder Win: Metric Mate x Shark Tank
We all know strength training is essential to any fitness routine, but it can be difficult to track progress and set goals. That's where Metric Mate (Techstars, Russell Innovation Center for Entrepreneurs, ATDC), comes in.
Metric Mate is a groundbreaking platform that makes strength training accessible to everyone by allowing users to turn any equipment into SMART equipment. With Metric Mate, users can easily track their reps, sets, and weights, allowing for more accurate measurements of progress and goal-setting.
The man behind the Metric Mate vision and execution is M-T Strickland.
Remember that name. He'll be on your radar for a while.
M-T, along with his partners, came up with the idea for Metric Mate when they realized that there was a need for a more efficient and user-friendly way to track progress in strength training. They saw the potential for a platform that could revolutionize how we measure and track our fitness progress, and they set out to make it happen.
But M-T and his team didn't do it alone. It takes a village.
They're a proud part of Goodie Nation, a powerful platform for founders. It's a community of like-minded individuals who understand the challenges of starting and growing a business. Goodie Nation provides a network of support, resources, and mentorship essential for any entrepreneur. Goodie Nation has supported M-T and his team as they navigate the challenges of running a business and strategically grow Metric Mate into the successful company it is today.
Recently, M-T Strickland and his partners, Braxton K. Davis and Ecleamus Ricks, Jr., appeared on Shark Tank.
M-T and his partners were presented with an investment offer by Shark Kevin O'Leary. The offer included $100,000 in exchange for a 25% stake in the company. The Metric Mate team ultimately decided to decline the offer and pursue other investment opportunities.
Although no deal was ultimately made on the show, the team received a vote of confidence from Shark Kevin O'Leary, who expressed interest in purchasing the product himself. The Metric Mate team appreciated the opportunity and is now focusing on working directly with consumers and seeking out lesser-to-no equity investors. This opportunity was a major milestone for Metric Mate, as it gave them the chance to showcase their platform to a wider audience and gain valuable exposure.
According to the CEO, M-T Strickland, "We were humbled by this amazing experience and opportunity to showcase Metric Mate in front of some of today's most successful business people. Viewers felt our passion for SMART workout analytics and the viability of our T.A.P. platform."
Metric Mate IS a game-changer in the strength training industry. M-T Strickland and his team have created a user-friendly and efficient way to track progress in strength training. Goodie Nation is humbled and honored to have played a role– however small- has played in Metric Mate's success.