The Eight Startups Selected for Hack The Wealth Gap Powered by AARP Innovation Labs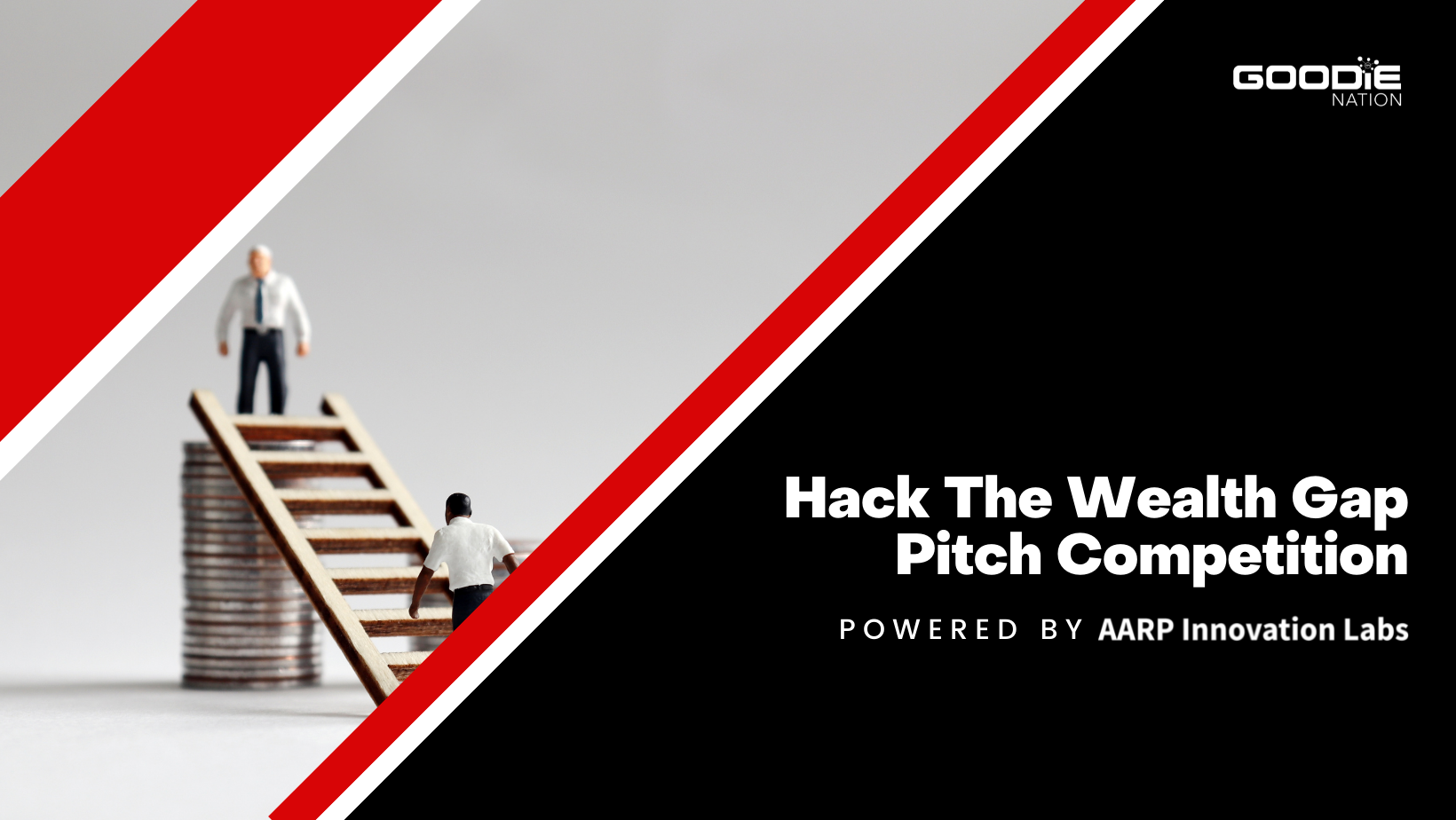 The wealth gap is a big problem, and it's only getting larger. We need to fix this problem fast. Essentially, we need to hack it. That's why were super excited to announce the eight companies selected for CULTIVATE: Hack The Wealth Gap powered by AARP Innovation Labs, an initiative to identify and support the top BIPOC founders working on early-stage innovative solutions that are reducing wealth inequality in the U.S.:
Freeman Capital: an investment app that provides a hyper-personalized wealth  journey and is fanatical about simplifying comprehensive wealth management into a monthly subscription service. Founder: Calvin Williams.
GREENCHIPS: a fintech/femtech company with a mission to help women gain the financial confidence and control needed to create the lives they deserve. Founder: Rashedia Mayhane.
Home Lending Pal: an anonymous marketplace that uses its AI-Powered mortgage advisor, machine learning, and distributed ledger technology to help millennials and minorities through the home research and underwriting process. Founder: Bryan Young.
Kiddie Kredit: a mobile chore tracking app that teaches kids about credit. Founder: Evan Leaphart.
My Home Pathway: the mortgage version of 'Path to the Apple Card'; taking traditionally underserved consumers and improving their profiles to meet bank  requirements, enhancing access and revenue. Founder: Castleigh Johnson.
PlaBook: innovative reading technology that uses artificial intelligence, natural  language processing, and speech recognition to help children learn how to read. Founder: Philip Hickman.
Revival: empowering borrowers by allowing them to buy out and eliminate their debt for the same pennies on the dollar rate that it gets sold to debt collectors. Founder: Daryl Holman.
TipBrightly: a mobile payments cashless tipping solution enabling low-wage tipped workers to recover the lost opportunity for cash-based earnings while helping their employers increase staff retention, recruitment, and service quality. Founder: Elle Rustique.
They'll present on June 29th for the opportunity to win a $10K non-dilutive cash award plus support from AARP Innovation Labs. Register to attend the virtual pitch competition at hackthewealthgap-pitch.eventbrite.com