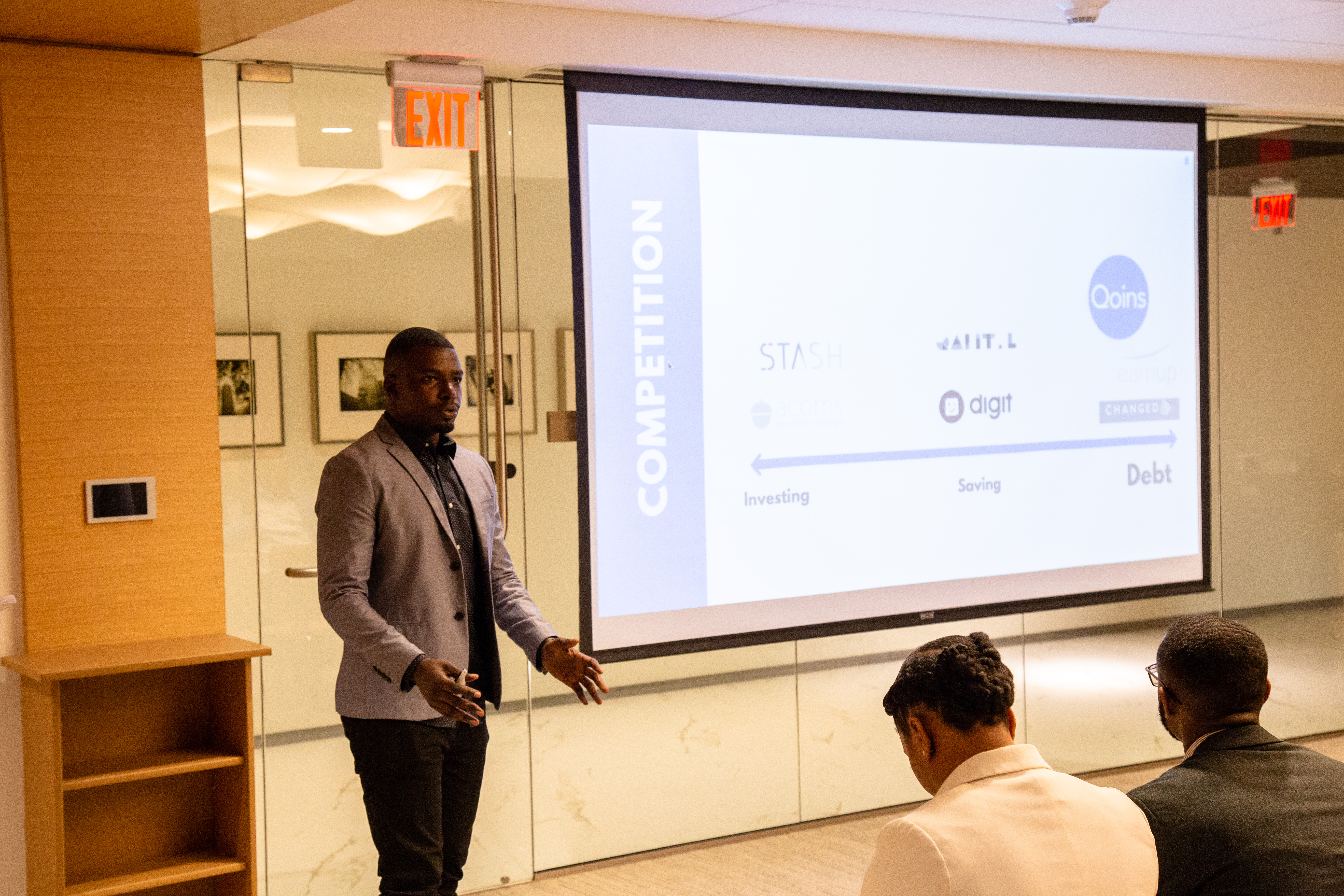 UBS and Village Capital Graduate Top Black/Latinx/Female Startups From Atlanta VC Pathways Program
Nine Startups Made Final Presentations to Investors at event hosted at the Metro Atlanta Chamber of Commerce Office and sponsored by Venture Atlanta
UBS, the world's largest wealth manager, and Village Capital, an organization that finds, trains and invests in entrepreneurs solving real-world problems, today announced the graduation of nine Atlanta-based startups from the inaugural Atlanta cohort of VC Pathways, a national program that trains and supports African American, Latinx and female founders to increase their competitiveness for seed-stage venture investment and early-stage incubator and accelerator programs. Goodie Nation, an Atlanta-based organization that uses innovation to solve civic problems such as financial access, served as the local partner where it was responsible for the recruiting the startups, and connecting them with mentors, investors, UBS executives and Financial Advisors.
The program concluded with an investor dinner on May 3rd sponsored by Venture Atlanta, and held at the Metro Atlanta Chamber of Commerce office. Graduating startups include AquaGenuity, Built Out of Paper, Exception-ALLY, Goodr, Qoins, RaceIQ Engineering, Speakalytics, SynsorMed, and Zyrobotics.
"There is no shortage of potential among underrepresented founders. They have firsthand experience in solving critical issues faced by the majority of the US population," says Allie Burns, Managing Director of Village Capital. "What's lacking is the social capital and tangible resources to scale these solutions. We're hoping that, through this program, startups will gain exposure to the thought-process behind investment decisions and a framework to use milestones to clearly communicate their growth and success."
"We are excited to leverage our strong presence here in Atlanta in support of the VC Pathways mission of strengthening the city's pipeline of high-growth ventures led by diverse founders," says Jamie Sears, Head of UBS Community Affairs & Corporate Responsibility – Americas. "Many have this mistaken belief that the best ideas get funded, but for women and founders of color, not being able to secure early stage funding is often what holds them back."
"As Venture Atlanta headed into 2018, we were looking for ways to make an even larger impact on our community. We began exploring a few local non-profits and were blown away by the amazing work of Goodie Nation. We're thrilled to come on board as a sponsor of the 2018 event and look forward to a successful partnership." says Mike Becker, 2018 Venture Atlanta Chairman.
"The program exceeded our expectations, and shows the strength of the Atlanta startup ecosystem," says Joey Womack, CEO and Founder of Goodie Nation. "We can't wait to carry on the spirit of the VC Pathways program, and combine it with other initiatives and partners to help produce even more investor-ready diverse-led and social impact startups in the future."