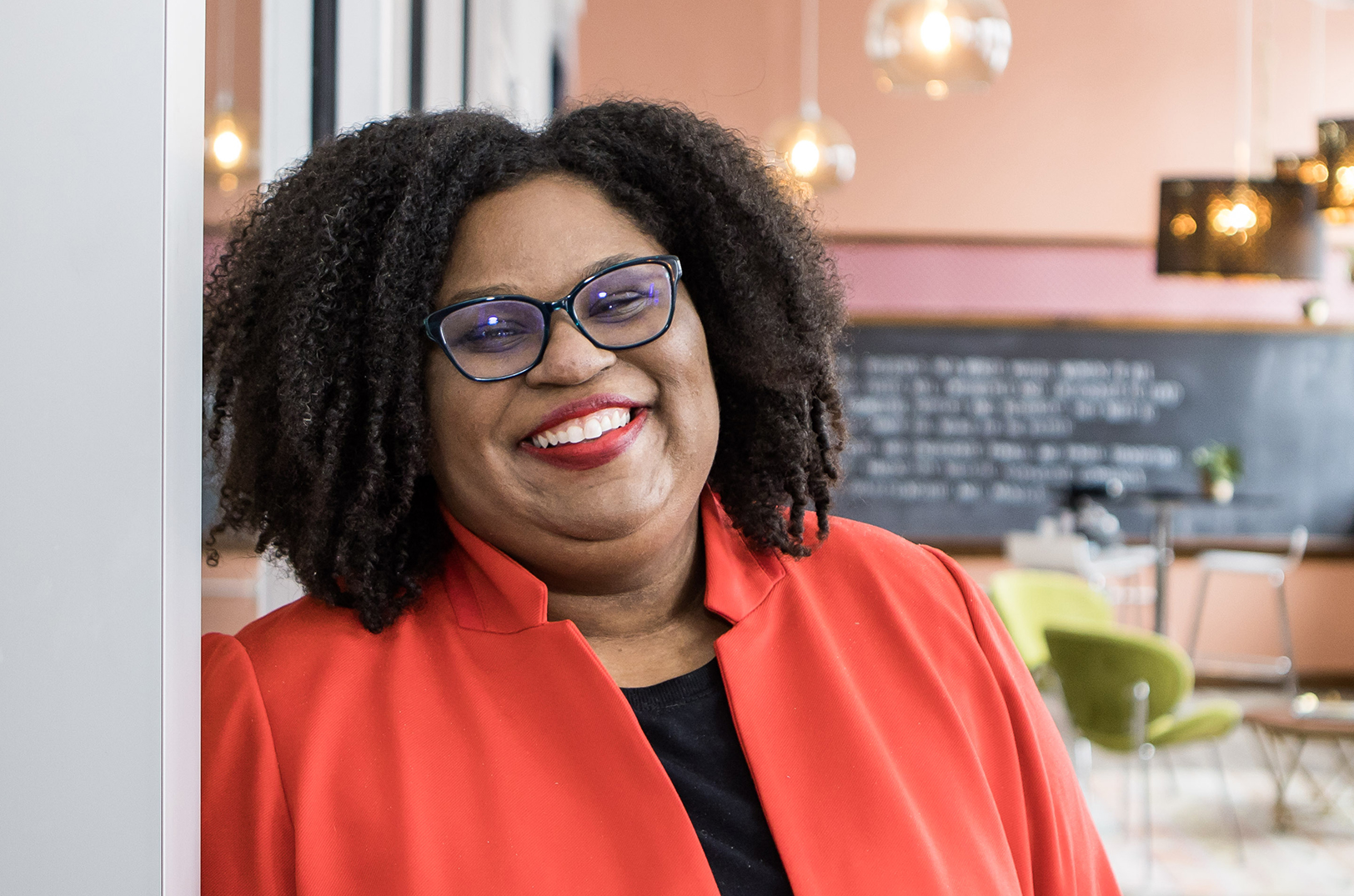 Founder Win: How to Make an Impact feat. Emily Brown
Emily Brown (Google for Startups Black Founders Fund III), the founder of Free From Market, is a force to be reckoned with.
She is the passionate and dedicated founder of Free From Market, a company with a vision to bring inclusive access to healthy food and support to individuals with chronic conditions.
And Brown and her team have just achieved a major milestone: raising $2.1 million in seed funding. Emily's story is one of perseverance, determination, and an unwavering commitment to making a difference in the lives of individuals with chronic conditions.
Born from a need to support her two daughters with chronic conditions, Emily turned her frustration with the limited access to healthy food into a mission to help others facing similar challenges. In her words, "Like many Americans during tough economic times, my family turned to WIC and SNAP for support. We still could not access the foods my daughters needed to be healthy."
Initially, Emily started a nonprofit to get special dietary foods into food banks/pantries. She says, "During this time, I became a co-investigator and researcher on food-related conditions and food insecurity, I served on several hospital committees at my local children's hospital and worked with payers, health systems, and patients. I watched the rise of Social Determinants of Health (SDoH) and value-based contracting in healthcare. I saw an opportunity to make a larger impact."
And so, Emily started Free From Market.
By leveraging the shift in healthcare towards value-based contracting and the recognition of SDoH, Free From Market is revolutionizing the way individuals with chronic conditions access the food and support they need to thrive.
Emily plans to use her newly-raised capital to drive growth for her company. As she states, "We're putting this capital to work by investing in our product and making key hires to support our business development efforts."
But, what sets Free From Market apart from the competition is not just its mission-driven approach, but also its company culture. Emily is committed to building a company that inspires everyone to "lead with empathy, empower our users, and celebrate the uniqueness of everybody." She believes that "it is not enough to do good things, but it matters how we do them."
Despite the fast-paced environment of a high-growth startup, Emily stays grounded by strategically driving Free From Market forward. As she says, "I believe in using data to drive decision-making and help prioritize our work."
Emily credits Goodie Nation, a social impact accelerator, with playing a key role in securing her recent win. She says, "Goodie Nation has played a key role in securing this win. It took nearly nine months for us to close our seed round. My huddle group and portfolio advisor, Kathleen Kurre, helped me stay on track. She asked the tough questions and provided support when it got really hard. I know I would not be here without her and my fellow huddle group."
Emily Brown and Free From Market are changing the game for individuals with chronic conditions, and their recent funding win is a testament to their hard work and determination.
We can't wait to see what's next for this amazing founder and her innovative company.