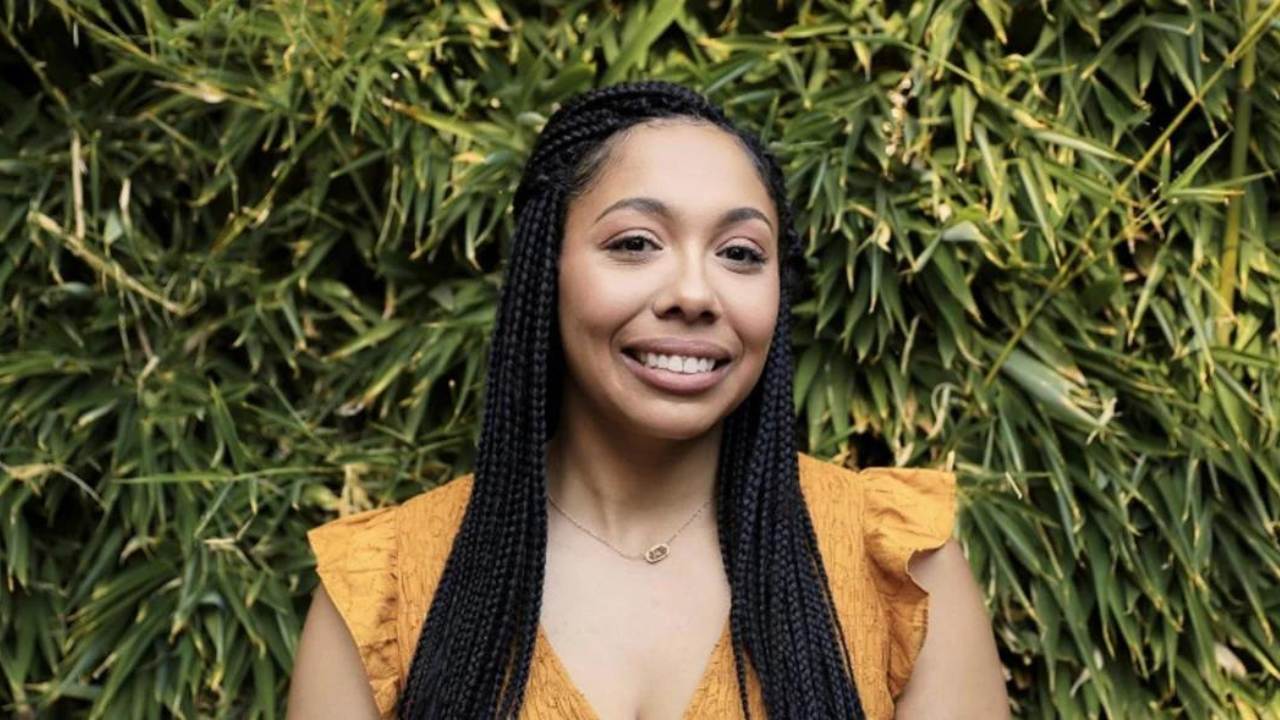 Founder Win: Nadine Joseph Celebrates her Whole Foods Staying Power and Recent CVS Launch as Founder and CEO of Peak + Valley
Things look good for Nadine Joseph (Lenovo Evolve Small, McKinsey & Company Next 1B Founder), CEO and Founder of Peak + Valley, an adaptogenic blend and herbal supplement company dedicated to supporting health and well-being.
Nadine and her team recently launched a new capsuled collection exclusively in 2500 CVS stores nationwide.
Not only that, but they've been on Whole Foods shelves for over two years and have been featured in big-name publications like Vogue and Fashionista.
It's the kind of momentum that Nadine has worked very hard for.
So, how did Nadine get to where she is today?
"I think there are two things," Nadine says. "First, I am absolutely rigorous in my self-care. Because of that, I put myself in a good position to confront those challenges. I make sure that the foundation for my house is strong going into any given day, and that's something I do not compromise."
Nadine continues, "The second thing is that when I am confronted with a challenge, I usually take about 10 minutes of quiet time to absorb what just happened. I don't react immediately or emotionally. Then, I open up a Notes app and figure out the steps I need to take to confront it. I break it down step-by-step, realizing that I've committed to this company and that no matter what happens, I need to find a solution to get through it.
For example, in our first set of CVS shipments, they had ordered many pallets of shipments. However, for some reason, our manufacturer sent out the shipments in parcels instead of pallets, which is around 10 times more expensive and would incur a lot of fees.
That was one of those times when I had to take action. When I found out, I had to figure out step by step what I needed to do: contact the manufacturer, contact the 3PL to figure out why this happened and how we can fix it, figure out if we can contact all of the carriers to get those shipments back and put on pallets, and edit out internal SOP to ensure that we protect against this happening in the future. There were all kinds of things to handle. And as a leader, you have to handle them. One by one."
The idea of Peak + Valley was born in 2015 when Nadine was working as a neuroscience researcher at UCSF and UC Berkeley, studying stress and its effects on learning and memory abilities.
Nadine explains, "At the time, I was extremely stressed out myself, balancing two different research positions. Eventually, I began experiencing chronic fatigue, stress, trouble sleeping, anxiety, and frequent illness. Even after I got back to a normal schedule, my symptoms persisted.
To address these symptoms of adrenal fatigue, I turned to herbs. I found out about adaptogens – herbs that have been used for centuries by TCM and Ayurvedic healing traditions. I started taking them myself and I noticed a significant difference in how I felt. So, I began formulating herbal blends in my kitchen for my own use."
And in January 2019, Peak + Valley was born.
"Initially, I sourced herbs from wholesalers like everyone else," Nadine continues. "But then I became curious about the origin of the herbs, fair treatment of farmers, and cultivation methods. Wholesale suppliers couldn't provide satisfactory answers, leading me to directly source herbs instead. I started doing this in 2020 and 2021, traveling to countries like India, China, and South Africa to source directly from small-scale farmers."
Make no mistake about it, Nadine has big plans to fundamentally change the herbal supplement industry. It's why Peak + Valley exists.
"It's about reinventing how we're sourcing and treating those who are at every touch point throughout the supply chain… in addition to having a good product. That's how we're going to have a big impact on that industry."
She has plans for very aggressive growth, especially over the next five years, particularly in retail– which is why this most recent CVS deal is a big step in the right direction.
But as every founder knows, there's no such thing as an overnight success.
"I actually started talking with CVS two years ago. Nurturing this partnership took a while, as retail partnerships usually do," Nadine says.
If you're like me and didn't know the timeline was so long, Nadine shared that generally, it takes about one to two years from starting conversations with a buyer to a product launch.
Nadine shares, "This partnership with CVS is truly significant for us– especially because we have an end-cap for a whole year, which is remarkable for a brand of our size. I'm happy to see CVS's commitment to working with indie brands and supporting an overall women's wellness merchandising story."
One thing Nadine finds interesting, and often misleading, is how the launch into retail is often celebrated as a brand's success metric.
But for Nadine, "The real cause for celebration is staying on the shelf. The launch is the easier part– though it's not necessarily easy. But now that we're in CVS, my focus is on improving our velocities to match the distribution in the coming year so we can stay on the shelf.
What I'm currently celebrating is our Whole Foods account. We've been on the shelf at Whole Foods for two years, which is amazing. It demonstrates our staying power with that retailer and signifies true retail success."
Typically, when you launch into retail, you have one year to prove to the buyer that your product will stay on the shelf. If you don't succeed within that year, you often have to buy back all your inventory, which can be catastrophic for small brands.
It can be scary launching your own business, but there's no better way to do it than to just jump in. Nadine says, "If you're considering getting started, I'd say just get started. It doesn't have to be perfect. You're going to figure it out along the way. For me, I experienced a significant delay in my launch because I was striving for perfection in branding and everything else. In just starting, I realized that it's okay not to be perfect. As you progress in your journey, you gain a better understanding of your customer and how your product fits in the market. These are learnings that you wouldn't have had if you hadn't started."
It also helps to have a community. And Goodie Nation is a big part of that.
"I received a $10,000 grant from Goodie Nation + Lenovo Evolve Small, and this was instrumental in providing extra funding for marketing in the early days of CVS. I also really enjoy participating in the co-working hours. It's a great concept where you can work alongside other founders and feel part of an entrepreneurial community, even if you don't have enough time for one-on-one meetings. It provides a supportive environment to work in."
Don't just take my word for it. Or Nadine's.
Discover the power of Peak + Valley's herbal supplements yourself.
CLICK HERE for a Buy One, Get One Free promotion on Peak + Valley products. Don't miss out on this opportunity to enhance your well-being with their high-quality supplements.