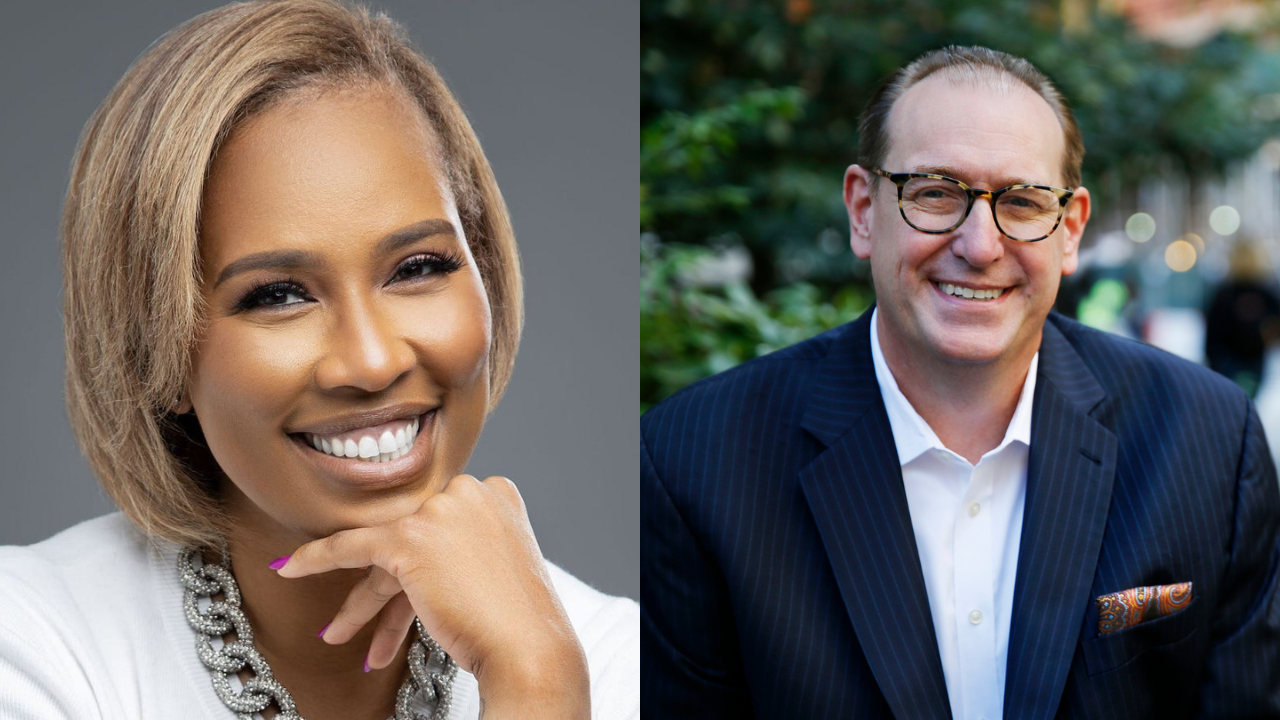 Goodie Impact Story: Transformative Connections | Courtney Culmer and Brad MacAfee's Dynamic Partnership
When Brad MacAfee initially connected with Joey Womack, founder of Goodie Nation, he instantly felt like he was establishing a lifelong bond. Soon after being swept up into the Goodie Nation sphere of influence, Brad connected with Courtney Culmer (Google for Startups Black Founders Fund, Founder Gym), another Goodie Nation community member, over a transformative cup of coffee. During that meeting, the two immediately clicked, exemplifying Goodie Nation's mission of fostering meaningful relationships.
Brad shared, "When I met with Courtney, there was this leadership presence. I left that coffee meeting feeling like 'We should think about doing something together' and I couldn't get it out of my head.
What Brad was pondering was how he could take his 30+ years of communications and newly founded executive search agency, Mission + Cause Talent, and work with Courtney, who was the founder of a two-sided online job marketplace, Uplevel Communications. During that coffee meeting, they both realized that 2023 was like nothing they'd seen in their years in the recruitment services and communications spaces.
Brad shared, "We started to see more organizations get conservative, and they started thinking about their own staff models. I thought, 'How much of that staff model needs to be in full-time employment? How much of that needs to be in variable staffing models?' So we started thinking at Mission + Cause Talent this is a great time to connect with Courtney and her team at Uplevel Communications."
For Courtney, this connection came at an opportune time. She'd just started her company and had been supporting Goodie Nation from afar. "I had been following and supporting Goodie Nation and giving contributions, but then I had this new tech-enabled business and I was like, 'I actually need to be a part of this community in a different capacity.'
As a non-technical founder of a tech platform, I've learned the importance of always being willing to learn. I think it's critical, to join communities with individuals who know it better than you or who are going through the same challenges as you, and that really will help. Don't let it be a barrier that you don't have a technical background to build a tech-enabled business or to build a tech startup. Communities like Goodie Nation exist for founders, to help them fill some of their own skills gaps and develop in any area, and really start to show up in [new] spaces."
Courtney continued, sharing Brad's sentiment, saying, "I'm a sponge when I am around Brad. I have such deep respect for him and the work that he has done and continues to do, not just with his business and the offerings, but really his commitments to diversity, equity, and inclusion, the work that we're doing, and our shared vision. I left that coffee meeting so inspired and validated. You know, as startup founders, there's so much trying to prove yourself."
This meeting for Courtney was a lightbulb moment and just the push she needed to keep going. Last year, Courtney saw success with launching Uplevel Communications' beta marketplace to connect companies to marketing talent but was equally met with some apprehension as teams downsized and reevaluated their resources.
But with both Brad and Courtney joining forces, the two communications professionals believe that they're prepared to weather any talent storms that might lie ahead and innovate in the talent recruitment space.
Courtney optimistically shared, "Brad and I, because we come from this industry and the industry that we're serving, is that we do have intimate firsthand knowledge of the pain points we're trying to address. There's a level of trust that they can have when they partner with Mission + Cause and Uplevel Communications, that we're really able to help, and that we're more of a solutions provider than just a staffing agency."
When asked what the future holds, Brad and Courtney are certain of one thing – the gig economy is here to stay, and they are already equipped to lead and bring innovation to the field.
Support Brad and Courtney's mission to connect exceptional talent to exceptional companies at missionandcausetalent.com and uplevelcommunications.io