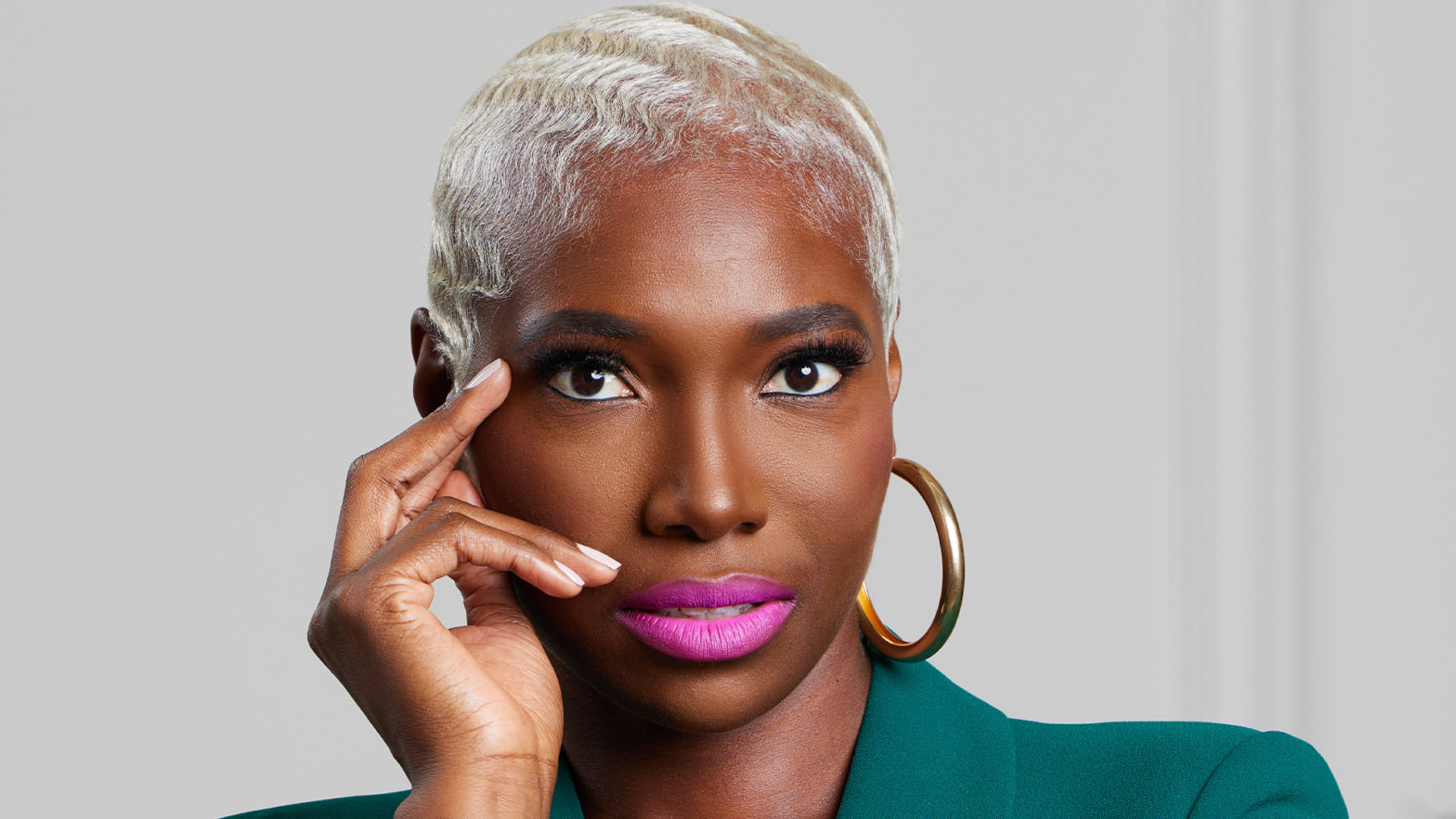 Founder Win – Tiffini Gatlin's Latched + Hooked Beauty Makes History as the First Black-Owned Beauty Brand to Launch a Wig on QVC
February 04, 2023 was a big day for Tiffini Gatlin and her company, Latched + Hooked Beauty.
Not only did she launch a product on QVC, the TV shopping network that reaches 380 million households in the US and seven other countries. But she was the first Black-owned faux hair designer to accomplish this. And if that wasn't enough, the brown On The Go Pineapple Turban Wig sold out within 24 hours.
February 04, 2023 cemented the success of Latched + Hooked Beauty and marked a significant milestone for Gatlin. Make no mistake, though, Gatlin has no plans of slowing down any time soon.
Latched + Hooked Beauty is a rapidly growing global beauty brand that designs and manufactures non-toxic synthetic hair extensions and scalp hygiene products for Black women. And Tiffini Gatlin is the woman at the helm.
In an interview, Gatlin shared how her teenage daughter's experience of intense itching and burning after getting her hair braided with hair purchased from a beauty supply store inspired her to create a product where women didn't have to sacrifice beauty for pain. "I wanted to create a line of products that would make styling hair easy, fun, and safe for women," Gatlin said.
When asked about her vision for the company, Gatlin replied, "My vision for Latched + Hooked Beauty is to be a global beauty brand where women have access to products that make styling their hair easy, fun, and safe." This vision has been the driving force behind the company's success.
Gatlin also shared some of the company's biggest wins, including catching the attention of Google for Startups and being awarded $100,000 in 2021. In September of the same year, she was also one of Ulta Beauty's MUSE 100 honorees. But the biggest win for the company came in February 2023 day when she launched their On The Go Pineapple Turban Wig on QVC. "It was a dream come true to have our product featured on QVC," Gatlin said.
Despite the company's successes, Gatlin admits that there have been challenges along the way. "I overcome challenges in my company one day at a time," she said. "I have business besties who are CEOs that have created successful businesses, and when I am facing challenges, I call on them and they help me come up with solutions that I may not have thought of while in distress."
When it comes to company culture and scaling, Gatlin emphasizes the importance of creating space for women. "My company culture is about female empowerment and confidence," she said. "We try to incorporate storytelling, beauty statistics, and affirmations, and we keep our customers in mind as we are creating our strategic growth plans."
Gatlin plans to stay ahead of the competition by listening to her customers and anticipating their needs before they know they need it. "I can't tell you everything because the competition could be reading," she jokes. But she continues, "I do my best to really listen to my customers and anticipate what they need before they know they need it," she said.
Gatlin credits Goodie Nation with playing a role in the success of her company. "Goodie Nation is responsible for a lot of the business relationships I have today," she said. "They helped to further nurture my Google For Startups cohort when we graduated and connected us to an abundance of resources like mentors, grants, press, founder therapy sessions, and more."
For Goodie Nation founders who might be on a journey similar to hers, Gatlin offers some advice: "Persist in the face of adversities and if you define a problem and you are passionate about solving it, don't seek validation — solve the problem and the rest will come. Also, don't be afraid to ask for help. Goodie Nation is a melting pot of entrepreneurs from various diverse backgrounds and someone is waiting to help you. Take advantage of a thriving community."
Tiffini Gatlin's story and the success of Latched + Hooked Beauty is a testament to the power of perseverance, innovation, and a commitment to female empowerment. Gatlin serves as an inspiration to anyone who recognizes a problem and is in relentless pursuit of making it better.