What Founders Shared During Our Latest Founders' Therapy Session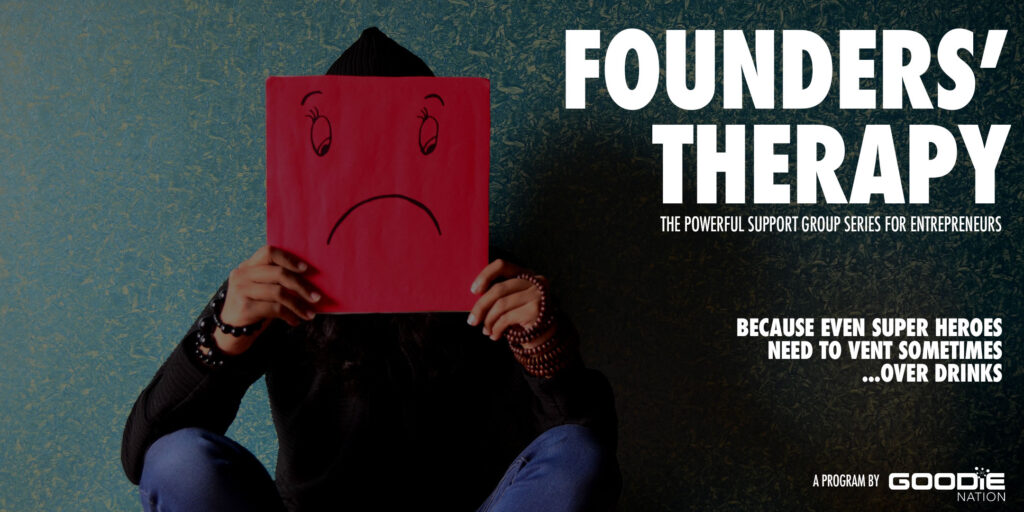 Our monthly Founders' Therapy sessions are part of our initiative to help founders boost their mental health and morale.
Founders' Therapy engages founders in a small group forum where they can vent amongst themselves about problems only they can understand.
"We know it's lonely at the top, so we host this event to show founders that they're not alone."

~ Joey Womack, Founder and CEO of Goodie Nation
Ten founders expressed their thoughts and feelings in our July 2021 Founders' Therapy session. Because it's a private forum, we'll keep the identities of the attendees anonymous. 
A lot was discussed in the session, so we'd like to share some of the topics with our broader audience in hopes that they reach founders who are facing similar challenges.
Here are some topics founders discussed:
Working against the grain of society

Balancing public perception vs personal reality

Getting ghosted by investors

Managing relationships during life as a founder

Making time for nutrition and mental health
We've heard first-hand from founders that having a forum to share their difficulties with like-minds removes a lot of weight from their shoulders.
Here's what some of the founders said about the August 2021 Founders' Therapy session:
"I'm supposed to be in a meeting, but I saw this therapy session. I knew I needed to be here on Zoom, sharing how I feel."

~ Anonymous Founder
"Spaces like this are necessary for founders — especially diverse founders. We deal with A LOT."

~ Anonymous Founder
"It's been a very difficult year for me personally, so this has been extremely helpful."

~ Anonymous Founder
"I'm so glad Goodie Nation has started this."

~ Anonymous Founder
LOOKOUT FOR OUR NEXT RECAP!
Our next Founders' Therapy will take place on August 26, 2021. Be on the lookout for a recap from that session!