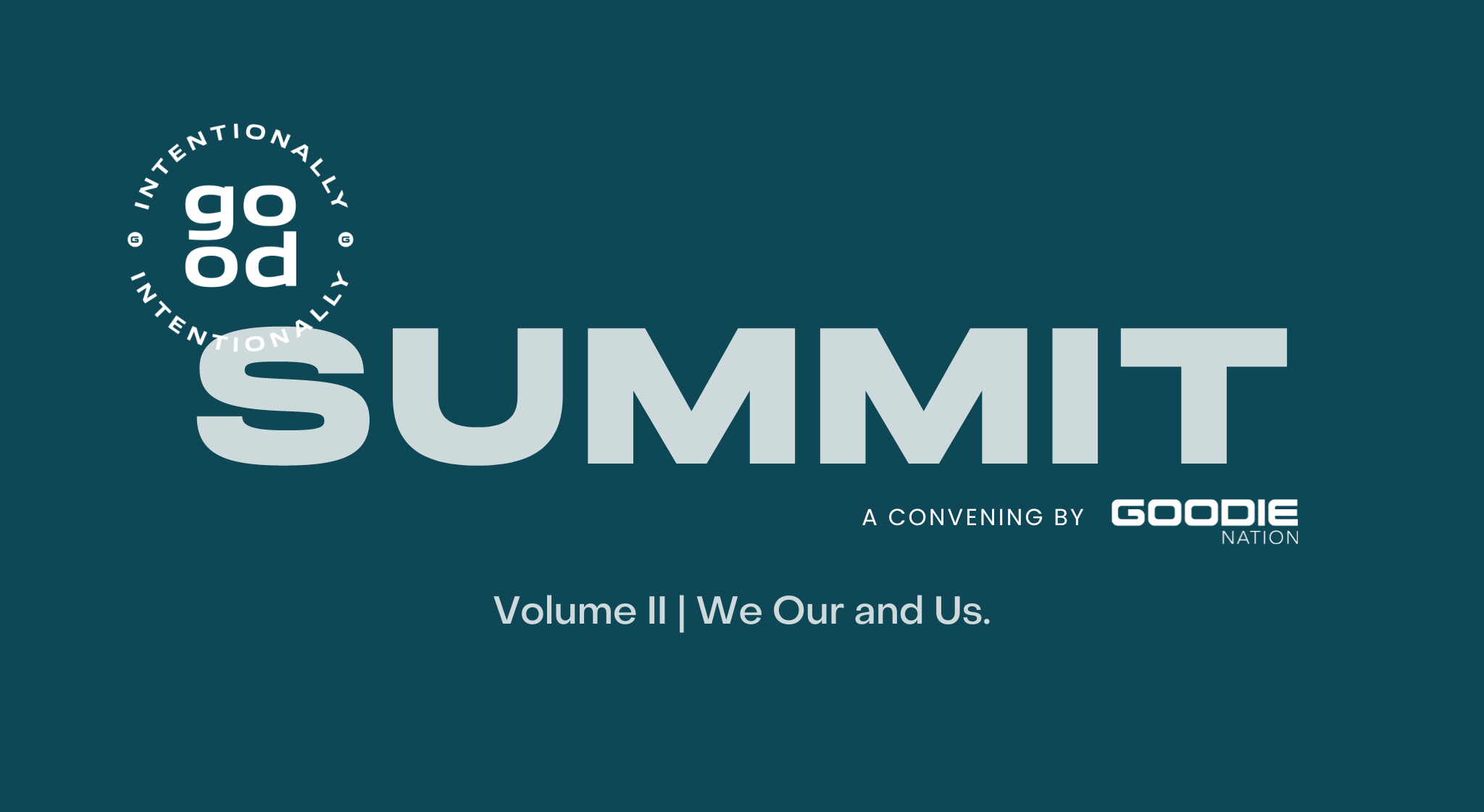 Goodie Nation Partners with Venture Atlanta to Host Intentionally Good Summit Volume II Inside This Year's Venture Atlanta Conference
At Goodie Nation, our foundational belief is that we (humans) have everything needed to create the change we seek but we (humans) are inefficient at making the change happen. And the change we're creating at Goodie Nation is all about relationships that matter for founders in the innovation economy.
That's why I'm super excited to share that we're being extremely efficient by hosting the second Goodie Nation Intentionally Good Summit – "We Our and Us – in coordination with partner Venture Atlanta during this year's Venture Atlanta Conference at the beautiful Woodruff Arts Center in Atlanta September 27-28th, 2023.
The stakes is high, y'all. The founders, investors, coaches, and partners from the Goodie Nation community alongside our team will discuss how we might make it more magnetic 2024+. And I envision powerful situations where they are creating new relationships and/or strengthening existing relationships with the investors and founders attending the larger Venture Atlanta conference.
"Venture Atlanta is honored to partner with Goodie Nation this year in a larger way to hold the Intentionally Good Summit inside Venture Atlanta at the Woodruff Arts Center. It's an incredible way for founders to come together, learn from each other, make new connections and grow. This partnership continues to foster our dedication to diversity, equity and inclusion in all facets of our event." said Allyson Eman, CEO of Venture Atlanta.
Inspired by the Venture Latinx Coalition worked with eMerge Americas this year for the Venture Latinx Coalition Partner Summit, Intentionally Good Summit attendees will have full access to the Venture Atlanta conference experience, and will have a specific slate of sessions focused on celebrating our impact this year, our current state + plans for the future, and highlighting the work of our founders, partners, and more. Due to capacity constraints, invitations to the Summit are limited to 200 people, and are invite-only.
When it comes to being good, it's just We Our and Us.
This is tech done right. Stay magnetic y'all.
Intentionally Good Summit Volume I (2022)
Interested in Becoming a Summit Sponsor?
We have a limited number of sponsor slots available. To get the process started, please fill out this form.