How Civic Dinners Became a Civic Tech Platform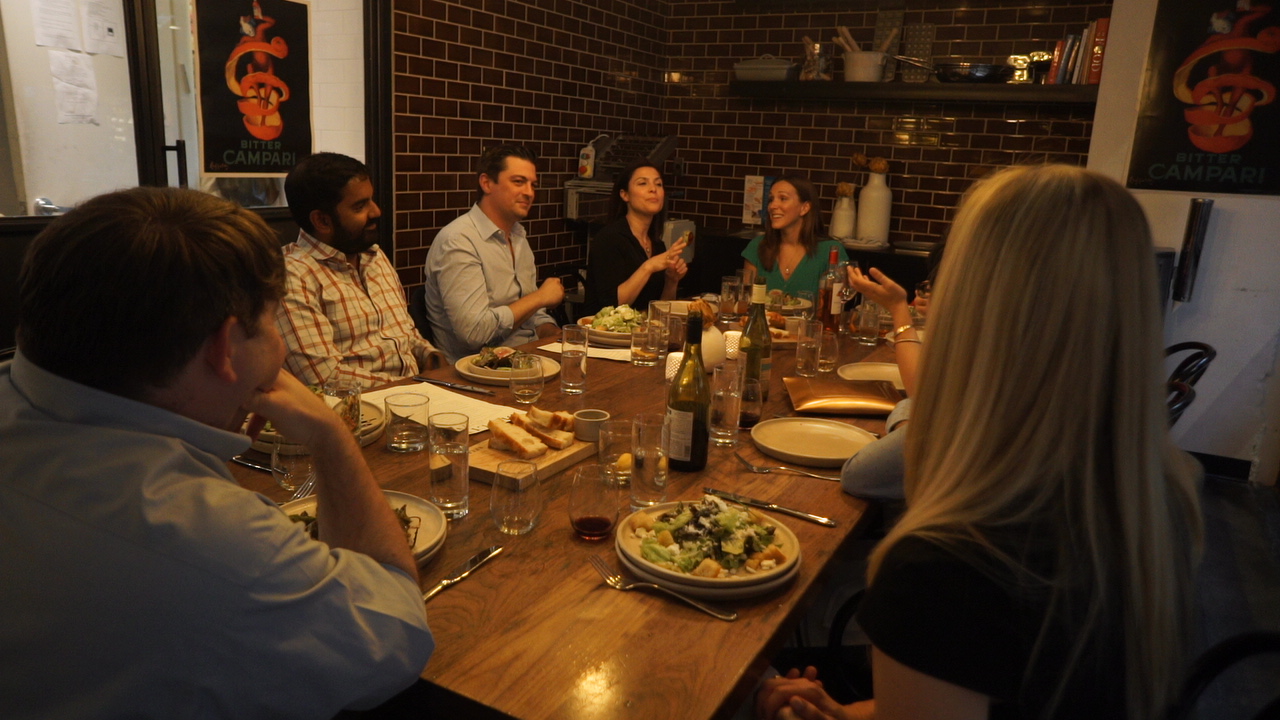 By Jenn Graham, Founder & CEO of Civic Dinners
After a successful project with the Atlanta Regional Commission's Millennial Advisory Panel in 2015, the concept of using dinners as a way to engage new voices in the regional planning process proved a viable idea and a viable business model. Not only did we deliver on getting exciting feedback from over 311 Millennials around the region that ARC could use in it's long-range strategic planning, we also set loose 135 fired up Millennials, hopeful and empowered about the future of Atlanta. Our greatest success was that two nonprofits formed, one of which was Advance Atlanta, three pieces of legislation passed and five members have since run for office, including the amazing Bee Nguyen, now the first (and youngest) Asian-American to hold a Georgia State House Representative seat.
After our work with ARC started receiving awards left and right, loads of interest started to pour in from other regions, cities, nonprofits and even companies. We thought rather than reinventing a custom dinner series for each of these clients, what if we built a platform that could truly scale and streamline it to make it super easy for our partners, our hosts and our guests. And so we began!
My co-founder and husband, Thomas Stokell, helped me think through what it would take to get a MVP (minimum viable product) out there. At the same time, as the universe worked its magic, two people joined our Civic Dinners team to help us see if this was really a business and not just a cool project. Han Pham was the one who suggested we apply for Goodie Nation, when they were launching their second cohort focused on Gentrification. I was a big fan of Joey Womack and loved the idea of applying the concept of dinners to help tackle gentrification, so I setoff on completing the application harping on how technology could play a really pivotal role in how we bring diverse voices to the table, and scale this idea nationally and even globally.
When we were accepted into Goodie Nation in September of 2016, we were starting from ground zero. We knew we had a concept that worked, but in order for this to be a real social enterprise, and not just a consulting gig, we'd have to leverage technology. So our mission with Goodie Nation was to build our first prototype of what we called, the Diverse Tables Algorithm. In essence, our idea was to enable people to signup for Civic Dinners, fill out some demographic data (location, age, gender, ethnicity/race, employment status, religion, political leanings, civic engagement, etc.) and ask what topics you're interested in joining (transit, arts, technology, education, etc.) and from there it would recommend conversations you could either attend or host near you within a certain mile radius.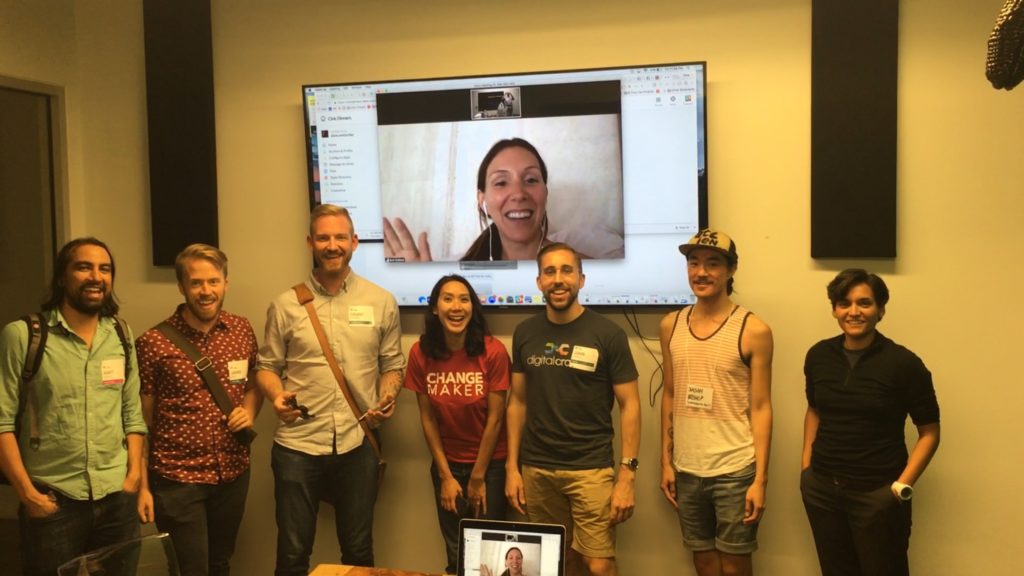 Well, we quickly discovered that would be an impossible mission to accomplish in just one weekend of a hackathon. But it did propel us on a course to hack together the very first platform, using a frankensteined combination of NationBuilder, nvite and Squarespace. And we used this version to pilot our concept of launching several national conversations across the country. At our Demo Day in January 2017, I shared a video of our concept, how the platform works and made a sincere call to hosts for our first national conversation called The Beloved Community. People still talk about that Demo Day presentation and how it impacted them.
Since then, Civic Dinners has invested in its own proprietary platform, spending half of 2017 creating the bare basics so that people can sign-up for dinners, and setup dinners and we can launch new conversations in any specific geography. Then we piloted it again in Atlanta with the Atlanta Regional Commission's Global Advisory Panel, as well as in New Zealand. We then prepared ourselves for our official "debut" on November 3rd as part of Atlanta Regional Commission's State of the Region Breakfast, where Civic Dinners was featured as the main call to action for all 1400 regional civic leaders. It was the highlight of my startup life.
And in 2018, we've been growing big time. Civic Dinners has since launched over a dozen conversations, gained seven new partner clients, including state agencies, Teach for America, the City of Decatur, Net Impact, Center for Early Language and Literacy, Miami-Dade County Government, Georgia Sierra Club and Conscious Capitalism – Atlanta Chapter. We've grown our team from just myself to now a team of ten aces. And we're poised to officially launch our first national conversation with The King Center called "Bridging the Racial Divide" on Tuesday, August 28th in Cincinnati.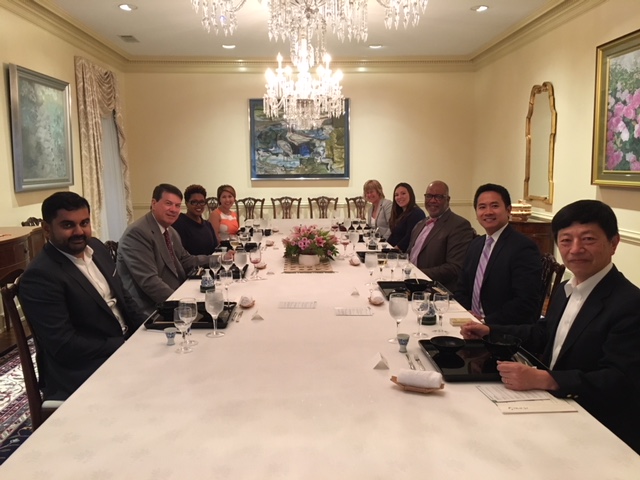 I'm most proud of building an awesome team, who all came together over our first strategy retreat in Serenbe this July. Together we crafted our Purpose Statement: "To design a more inclusive world where everyone feels invited and engaged in co-creating a better future." That says it all. And we have the goal of becoming the civic engagement platform for bringing people together for conversations that matter. We want Civic Dinners to be a tool for positive social change. And the best part, is anyone can attend, and anyone can host. It's free for the public! Just sign-up at civicdinners.com.
And, if you know of an organization, city, region, nonprofit, university or company that wants to launch a community conversation, we'd love to work with them. Email jenn@civicdinners.com to learn more about how to launch a conversation that matters.