We're Partnering With Verizon to Expand The Intentionally Good Project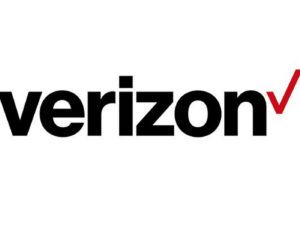 We are proud to announce that we have partnered with Verizon, one of the world's leading providers of technology, communications, information and entertainment products and services, to expand The Intentionally Good Project program. Not only with this partnership provide operational support, but we'll also work with Verizon to provide opportunities such as speaking engagements and workshops to the founders in our program.
"Across the country, Verizon is investing in and supporting entrepreneurs, small business and communities of color. Verizon remains steadfast in our commitment to bridging the economic wealth gap by investing in diverse small businesses and entrepreneurs and helping to create opportunities that prepare individuals for meaningful careers now, and for generations to come. We are proud to partner with Goodie Nation and their mission to work toward this goal in the community," said Michelle Arrington, Manager, State and Local Government Affairs, Verizon.
Added Joey Womack, Founder and CEO of Goodie Nation, "We're grateful to have a wonderful partner in Verizon who understands that it takes resources to support the amazing founders in our program. We look forward to working with them over the next year to deliver value – both to our startups, but also back to Verizon as well."
Backed by a Tech Done Right grant from The Kapor Center, we launched the pilot version of The Intentionally Good Project in July 2019 with a group of twelve entrepreneurs. One year later, the program has helped 40+ founders raise $6M and land pilots with major companies, grown to 90 founders, and has added 20+ companies and organizations to a growing list of partners committed to economic justice.
Verizon joins the venture capital firm, Fulcrum Equity Partners, as recent partners in our efforts to support diverse founders and social entrepreneurs. This is tech done right.