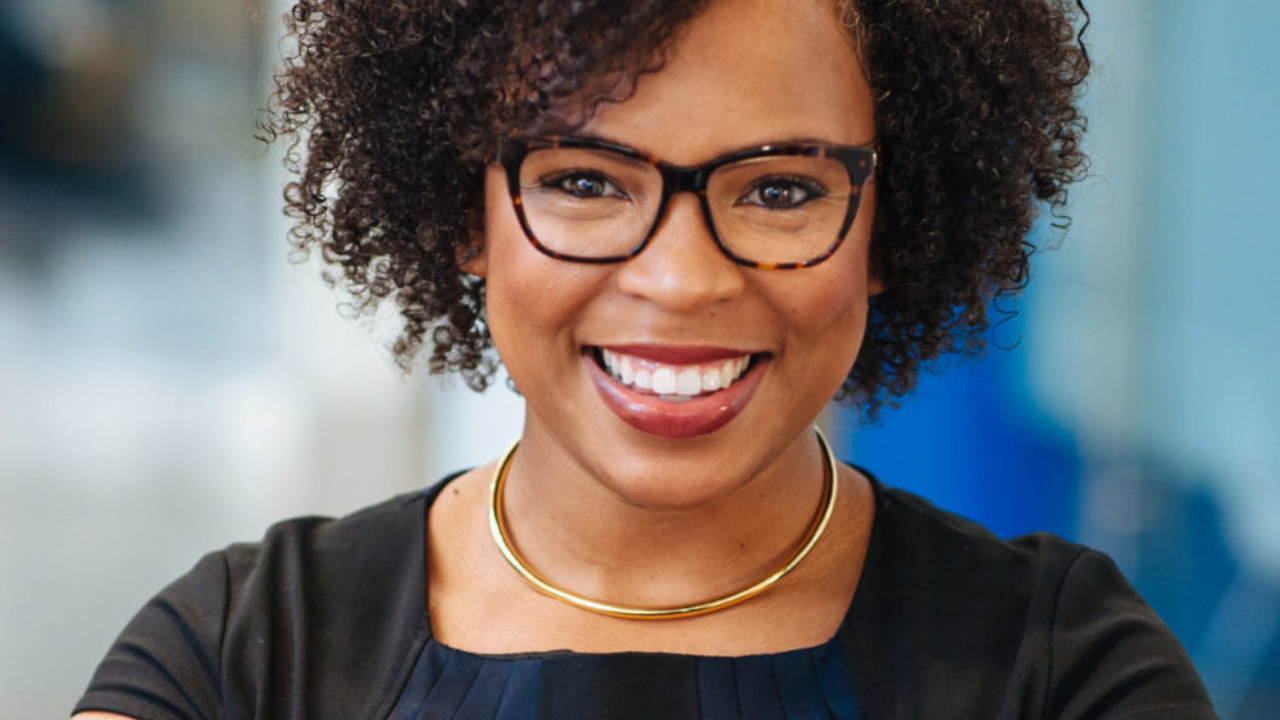 Goodie Impact Story: The Importance of Upskilling feat. Melissa Brogdon of FourthParty
After spending 10 years in non-profit operations and fundraising, Melissa Brogdon (Google for Startups Black Founders Fund II, Collab Studio Prep School, Square One Startup School) knew she could help her co-founder disrupt the legal service space with their company, FourthParty. Today, Fourth Party equips freelancers in the law field with the resources they need to turn their service-based work into a business.
While Melissa had a knack for administration and operations and helped get Fourth Party to where it is today, she quickly faced a common founder challenge: upskilling.
She admitted that in the beginning, she relied on "on-the-job training" and pieced together knowledge she'd previously obtained, stating "I was an English major, so [math was] not my strength. I was starting to realize [that I could] get by, but I wanted to be as effective as possible because this work is too high risk for me to be winging it."
When Goodie Nation Knocks, Take Advantage
When Goodie Nation sends out alerts, Melissa is on it! She attributes her opportunity to upskill to Goodie Nation, constantly sending out timely resources to founders. When she saw a Goodie Nation alert cross her inbox, she took advantage. That alert was an opportunity to attend a Goodie Nation and Emory University-sponsored program.
She didn't skirt past acknowledging the work it took to get into that room. She did some internal reflection to ensure the opportunity and courses offered could get her to where she wanted to be with her skills to help elevate Fourth Party. She had a choice to either take a class focused on executive decision-making or finance. Although her instinct was to avoid math, she took this as a sign to embrace it.
When you're getting ready to fundraise and you're trying to think through your projections, [you have to] make adjustments and tell that story, It's not just guessing and plugging numbers in. There's a science to it, and there should be methodology that you can articulate back.
After taking the "Finance for Non-financial Managers Certificate Course" Melissa is confident that she can move beyond her initial "plug-in-play" method. She's using what she learned in the course to develop a more impactful financial story about her business. She plans to use these skills and methods to guide her during her upcoming pre-seed fundraising round.
Reflecting further, Melissa said, "I think [this course] is going to have a positive impact on our ability to raise [funds] and the ability for me to show up as not just an ideator, but as a true CEO, who understands the financial health of my company."
Melissa's Tips for Goodie Nation Founders
Plug Into The Goodie Nation Slack, Because It's Unmatched
We already know that Melissa never misses a Goodie Nation email, but she also loves to keep her Goodie Nation Slack notifications on, and she thinks that all Goodie Nation Founders should too. Slack is where the community comes together to connect, ask questions, and receive (prompt!) answers.
Use Other Goodie Nation Founders As A Sounding Board
After being a part of Goodie Nation for a few years, Melissa feels like the connections she's made within Goodie Nation have benefited her founder journey. She emphasized the importance of bouncing ideas off of other founders during the weekly huddle meetings, saying, "So much of this is confidence. We're so hard on ourselves, and we [often say] 'Oh, I'm not ready' [or] 'It's not perfect.' So [it's important to] have spaces where you can truly build your confidence and have people who [encourage you to] keep going. That honest feedback is invaluable, especially when trying to go after something that's never been done before."
Use Goodie Nation As A Safety Net
Melissa realizes that while a lot of good information is available to founders, there is also a fair share of harsh criticism out there. It can be tough to validate and know which path to follow, so she advises founders to look to the Goodie Nation Network for answers. The network is full of entrepreneurs at various stages of growth, so it's easy to ask and receive an honest answer. "There's no shame here, and that's the beautiful part about it. [Founders receive] so much feedback and criticism, and being in a safe network can make a difference."
—-
You can connect with Melissa Brogdon via LinkedIn and support FourthParty at fourthparty.app.