Last month was incredibly action-packed for Goodie Nation as we worked with Venture For America, BILL, Lenovo, Venture Atlanta, Verizon, Mastercard, Silicon Valley Bank, BLCK VC, and Google for Startups and launched our Fall 2022 apparel collection.
Getting Gen Z into Atlanta's Startup Community with Venture For America
Ayah Rashid (Venture For America) joined our Founder/CEO for a conversation on pathways for Gen Z to eventually become a startup founder, investor, community builder, or storyteller. We both announced our fellowships.
BILL National Rebranding Campaign
Bill.com rebranded to BILL and featured Joey Womack as part of their national campaign. You'll see Joey and Goodie Nation featured on TV commercials, billboards, internet ads, radio commercials, and elevators across the country including key markets like Atlanta, NYC, LA, and San Francisco.
Lenovo Evolve Small Grants
Back in August, we announced a partnership with Lenovo to provide $10,000 cash awards plus laptops to 30 diverse-owned consumer product or physical location small businesses across the US and Canada. On October 13th, we opened up applications during the Main Street Festival held Lenovo HQ in Raleigh, NC
Apply today here
Venture Atlanta's Venture Crawl
In partnership with Venture Atlanta and Metro Atlanta Chamber, we produced the inaugural Venture Crawl where we took 60 visiting investors on a private tour of the leading innovation hubs across Atlanta. The investors met leaders from Atlanta Tech Village, Techstars, ATDC, Russell Innovation Center for Entrepreneurs, The Gathering Spot, and Engage.
Huge thanks to Emma McVey, Avoilan Bingham, Aly Merritt, Hannah Turner, John Avery, and Jay Bailey.
Intentionally Good Summit Powered by Verizon
But the peak of the month was our inaugural Intentionally Good Summit powered by Verizon at The Gathering Spot. We convened 400+ founders, investors, coaches, and partners for inspiration, action, and celebration.
We honored three people who have influenced Goodie Nation: Hank Williams (Co-Founder, Platform Summit) where we renamed our internal community portal to the community platform. Theo Caviness (Designer, ESPN) where we renamed our Help A Founder Initiative to the Theo Caviness Help A Founder initiative, and Karen Marie Mason (overall dope person) where we'll highlight Goodie Nation community members that exhibit courage under adversity, perseverance, and resilience. Read more about them here.
We concluded with a dope after party powered by BLCK VC featuring DJ Thrice Groove.
Much love to our team, volunteers, Verizon, Mastercard, Silicon Valley Bank, BLCK VC, Collab Capital, Concrete Rose Capital, and Vower.
A Special Evening with Google for Startups
We kept the party going two days later with a private event at Google's new Atlanta office hosted by Jewel Burks Solomon (Head of Google for Startups, US) alongside the Black and Latino Founders Fund recipients. Atlanta Mayor Andre Dickens and Donnie Beamer (City of Atlanta Senior Tech Advisor) joined us for remarks. Good times were had by all.
Fall 2022 Apparel Collection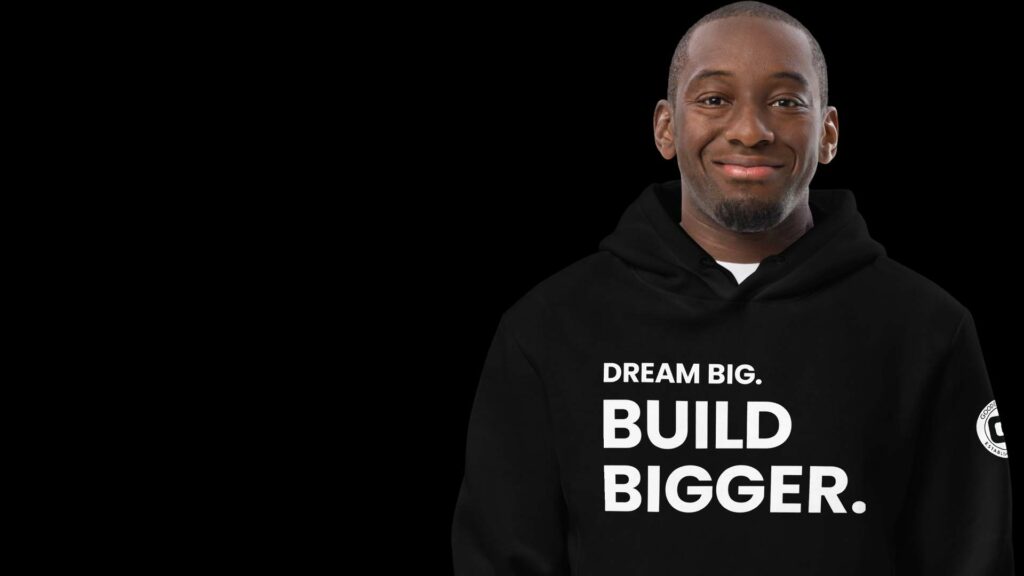 Finally, we debuted our t-shirt and hoodie collection for this year featuring phrases like Outwork Yesterday, Dream Big. Build Bigger, Founders Are People Too, and Founders Are Dope.
Buying one (or some) helps keep the lights on. See the collection and purchase yours today here.
Next: Giving Tuesday 2022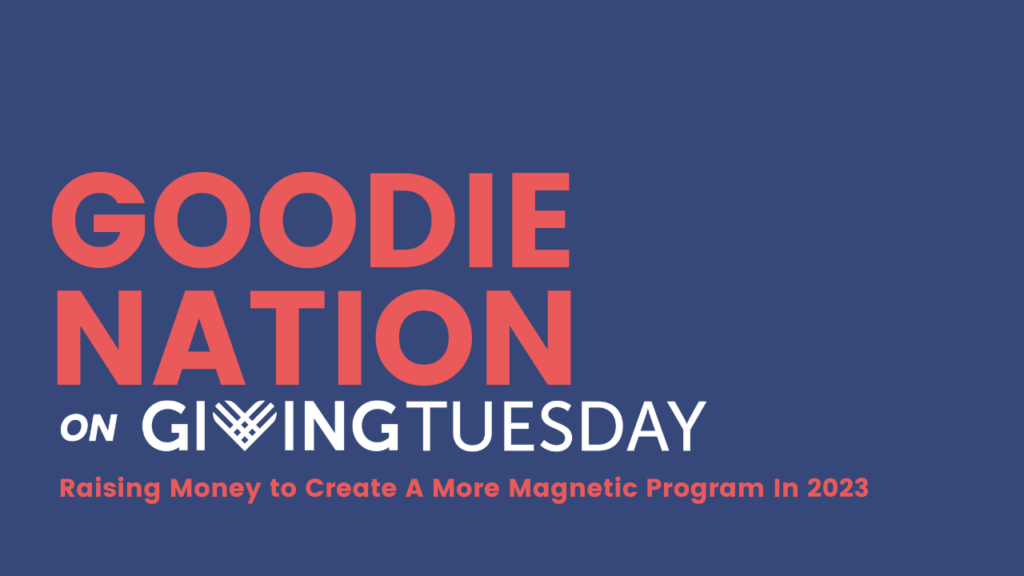 We're working on a few other things including our annual Giving Tuesday day-long livestream. It will feature select investors, corporate partners, and media partners from the Goodie Nation community.
Join us on Tuesday, November 29th for good stories by registering here.
Stay magnetic y'all.