How We Partnered with Dell to Help Students in the AUC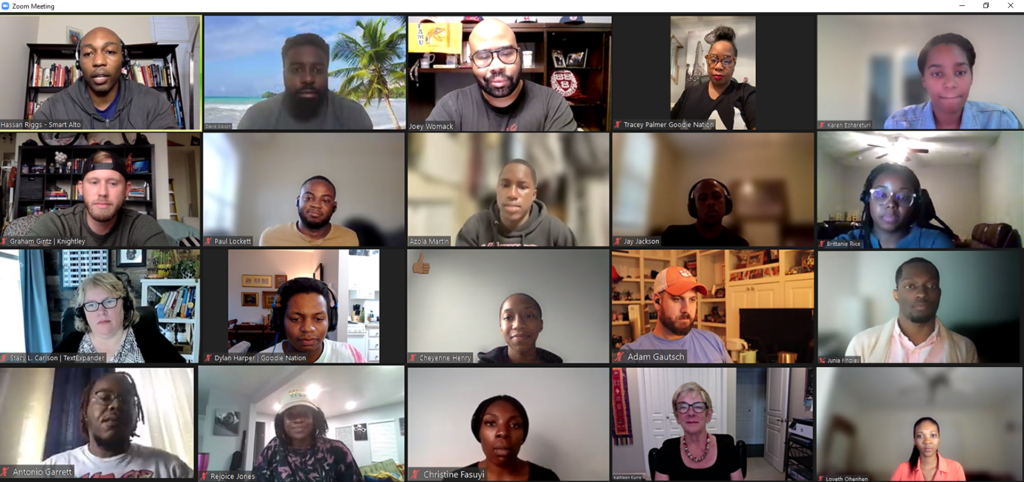 As the future of our tech workforce, it's critical that students build relationships and seek opportunities to jumpstart their careers.
And as an organization that sits at the intersection of startups, corporations, and universities, we took on the responsibility of connecting a handful of students with experts who could help change the trajectory of their careers.
We recently partnered with Dell Technologies to provide a 60-day program that paired students in the Atlanta University Center (AUC) with startup founders and Dell employees for mentorship and accountability.
The purpose of the program was to help position students for internships in software development, UI/UX design, product management, and digital marketing by intentionally cultivating relationships between the students and experts in those fields. 
Students
Eight students (freshmen – seniors) representing Spelman College, Morehouse College, and Clark Atlanta University participated in the program.
Surprisingly, the students' majors weren't all directly related to technology. Some students were pursuing degrees in business while others were even on the pre-med track!
This diversity among their fields of study speaks to why we're seeing such a culmination of career paths and backgrounds in the tech space today.
Each student also had their own reasons for wanting to pursue careers in tech. Some of which were: an ambition to run a startup, a desire to accumulate wealth, a passion for the rapid development of new technology, and a dream of a better world for all.
These reasons fueling the students' burning interest in tech reflected the very reasons why the experts ended up in tech-focused careers.
Experts
Hosting the program virtually allowed us to engage experts throughout the country.
Many of which were startup founders innovating in various industries including real estate, finance, workplace, and culture.
Several other experts were engineers from the Dell Team representing various departments and years of experience.
We also had the privilege of incorporating experts from institutions in the Atlanta startup ecosystem including ATDC and Collab Capital!
Since most of the startup founders are part of our Intentionally Good program, they already knew what to expect from the program and how to follow the process.
They set the example, and the rest of the experts were quick to follow.
The Process
The Intentionally Good at AUC program was conducted in the same way that we conduct our Intentionally Good program for diverse founders and social entrepreneurs.
It included a series of small group huddles to discuss the students' professional and personal needs and to hold them accountable for making progress towards their career goals (both professional and academic).
The program also initiated a series of 1-on-1s between students and experts, so students could form deeper relationships with the experts with which they were paired.
As expected, value was created for students as soon as the conversations began.
Results
In the Goodie Nation community, when someone asks for something, several hands go up eager to help, and this trend held true throughout our program with Dell.
When students asked for advice, connections, and resources; the experts' hands went up – eager to contribute.
Here's a peek into the value that was created for the students:
An intro to a colleague working at Google was made.

Exclusive tips and intros for landing an interview with Dell were offered.

Strings were pulled to open up a venue for a student organization to host an event.

Advice about internship interviews and leverage was provided.

Guidance on customer discovery and validation was given.

Intros to founders in the Goodie Nation community were made.
Learn More
This program with Dell Technologies was envisioned and executed all within a matter of months, and it provided priceless value to those who needed it the most – the students. 
If you or your organization is interested in partnering with Goodie Nation, please don't hesitate to contact us with even just an idea. We can work with you to build it into a program for those in our community. 
After all, we do work with startups… So we see great value in a "back-of-the-napkin" idea!
Click here to get in touch!