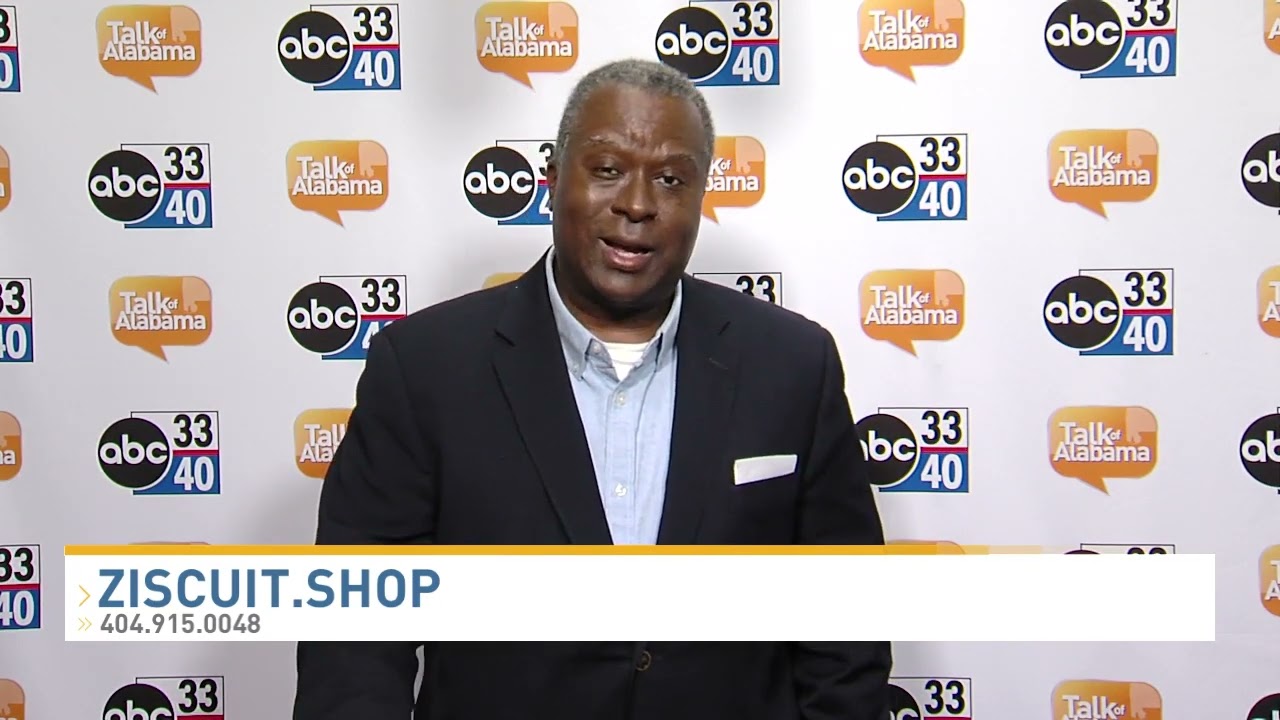 Goodie Impact Story: Mark Peterson of Ziscuit
Mark Peterson (Techstars, Google for Startups Black Founders Fund III) is a former strategy consultant, brand manager, and serial entrepreneur. Mark is just one of the founders who leans on Goodie Nation's robust network to support him as he plans on disrupting an $800 billion Supermarket & Grocery industry with his company, Ziscuit.
Ziscuit is a grocery search engine that instantly shops consumer grocery lists with neighborhood stores and suggests combinations of store options that save consumers time and money. With an innovative solution like this, Mark depends on community support to make his vision a reality.
The Importance of Community Support
Mark's emphasis on building and uplifting communities, first started with his own family. His grandfather and uncle ran a delivery service in Marengo County, Alabama, which picked up and dropped off everything from dry-cleaned clothes to groceries. Their company was one of Mark's first examples of building socially conscious businesses to support a community.
Another prominent figure he admired was small business owner Mr. Easley, who ran small grocery stores in his neighborhood. He was an innovator who invented techniques like food layaway, making it possible for people in the community to gradually pay off grocery bills throughout the month and buy individual food items instead of whole products.
Mark says these early examples of entrepreneurship were a part of what's now known as the "Gig Economy." For him, the gig economy was nothing new for Black communities because he believes, "African-American communities have always been at the forefront of innovation because [they've] had the greatest need. [They] have always had to share and leverage assets to create value because no one independently had enough money to do it themselves."
Using this knowledge as a guiding principle and what he saw in his community as fuel, he launched a series of businesses that helped form the business foundation he uses to run Ziscuit today.
Inform Magazine: His first business was a magazine called, Inform, where he reported on the news affecting African Americans in his community. He eventually grew his subscriber base to 1,000 readers and earned the attention of Cornell West before closing up shop to launch his next venture.
Dartmouth's On-Campus Grocery Store: His next venture was to open an on-campus grocery store for college students who relied heavily on care packages from their parents to replenish their food and hair care needs because there was no grocery store servicing them. He partnered with the Dean to get his store open and worked with the business school to find wholesalers to stock up his store. He continued to innovate and allowed students to pay for items in his store using their student id cards, which was previously impossible on campus. The first week the store opened, Mark sold out, and he says this was where his love for grocery stores took off. He later scaled up and created mobile grocery store carts, and employed Dartmouth students to run them.
Pride Rock: After successfully working in corporate for years, Mark put his entrepreneur hat back on. He created a biometrics company that first specialized in background checks and later became a data management and logistics company. The combination of his expertise in product positioning, pivoting, and solving problems earned him buy-in from investors and large companies. He successfully sold Pride Rock and returned to his first love — the Supermarket and Grocery Industry.
Disrupting an $800 Billion Supermarket & Grocery Industry
Although he founded multiple successful companies and worked with well-known corporations, he couldn't shake his love for grocery stores and the potential to positively impact the $818.6 Billion Supermarket & Grocery Industry.
Despite the industry growth, there are still 34 Million people who are food insecure, and nearly 95% of all Americans are nutrient deficient and don't know it. As a first step, Mark believes these challenges can be solved by focusing on communities located in food deserts, which have limited access to affordable and nutritious foods.
Mark reflected on his own experiences that inspired his plans to disrupt this industry, saying, "My mom used to spend three and a half hours going through coupons flipping through store flyers trying to find the cheapest food at multiple stores. We'd spend all-day Sunday grocery shopping. We'd go to three or four different stores and never get all the food my mother wanted at the price she thought she [deserved]."
Making Ziscuit a Reality With Goodie Nation
While building his company, Mark faced challenges building the proprietary search engine that Ziscuit currently uses. He believes his partnership with Google helped him create the search engine that now provides results to 97% of all grocery lists hosted on Ziscuit's platform.
Furthermore, he attributes landing his Google partnership to Goodie Nation, saying, "I don't get the Google partnership without Goodie Nation. Goodie Nation is the lifeblood of entrepreneurship for People of Color because they bring us together as a group and show corporate America the power we wield when we are supported, and [Goodie Nation has] given us a path to success by doing that."
While the grocery store search engine is the star of Ziscuit, the platform boasts a recipe marketplace, paid shopper experience surveys, and soon conveniently placed refrigerated food lockers. Mark plans to turn these solutions into turnkey experiences and expand Ziscuit's in-person presence into cities with known food deserts like Birmingham, Alabama, Saint Paul, Minnesota, Minneapolis, Minnesota, and eventually globally.
Mark's Advice to Current & Aspiring Goodie Nation Founders
While his goals with Ziscuit might seem lofty to some, Mark knows that his entrepreneurial background and the support system that he finds within the Goodie Nation community will help him accomplish whatever he sets out to achieve. These are just a few lessons he insists all founders need to learn during their entrepreneurial journey.
Put yourself out there early.
Mark says attending large events, like conferences, and giving speeches when you can, is one of the best ways to make yourself known in your industry.
He says that going back to the basics and meeting your customers on a 1:1 level is another way to do that. He reflected on delivering products on platforms like Shipt and Roadie to meet potential clients. Mark says, "[I was] just trying to understand how the business model worked. I had to get myself in front of people who were ordering groceries and getting first-hand feedback confirmed that what I was building would have a receptive audience."
It's essential to know how to make money on your own.
Mark has learned the importance of having a clear path and strategy for building your business without anybody's money. He stresses, "This is crucial because when big players come along to invest, you know exactly how to accelerate the growth of your business. Otherwise, you can get confused trying to figure out how to make money." He says, "When people come in and ask questions about being on your cap table, that's the wrong time to have those discussions."
Your network is your net worth.
Mark believes the people who buy from you early are not buying your business, they're buying you. He says that when he started Ziscuit, all the grocery stores signed up to work with him before Ziscuit was fully developed. "They had to see [my] vision. They were purchasing Mark Peterson. You want enough people who know you and know what you've done. [They'll be more] willing to put their toe in the water early so you can get momentum and traction."
Take advantage of Goodie Nation's robust community.
Mark says doors open for founders when they join supportive communities like Goodie Nation, saying, "There are so many genius-level entrepreneurs that are building stuff nobody knows about. We are trees falling in the woods by ourselves, and nobody knows. So when nobody knows, it didn't fall. Goodie Nation is letting the world know that [we exist]. And they are not letting the trees fall. They're putting the fertilizer on us and helping us grow."
—-
Connect with Mark Peterson via LinkedIn, and support Ziscuit at https://www.ziscuit.shop/